Blockchain is transforming industries from finance, healthcare, and agriculture to politics, law, and entertainment. Not just blockchain, but the entire set of new-age technologies are impacting businesses in a transformational way. Some businesses timely onboard the right team and partners to leverage the benefits of these "new-age technologies". Another cliche is "cutting-edge technologies".
We prefer to call AI/ML, Data, VR/AR, Blockchain, IoT, Cloud, and Edge as "transformational technologies", or "Impact-maker technologies". Most prominent benefit of digitally transforming your enterprise is that if plans go well then you can leap ahead of the competitor and gain a monopoly-level market advantage. Previously, we discussed how blockchain is used for tracking provenance of agricultural products i.e, farm to table food provenance, and how it can potentially transform BFSI with decentralised finance applications. Now, read this insight to find out
how blockchain is impacting healthcare, and
how you may steer growth in your healthcare organization with blockchain
What is 'Blockchain' and How Does it Work?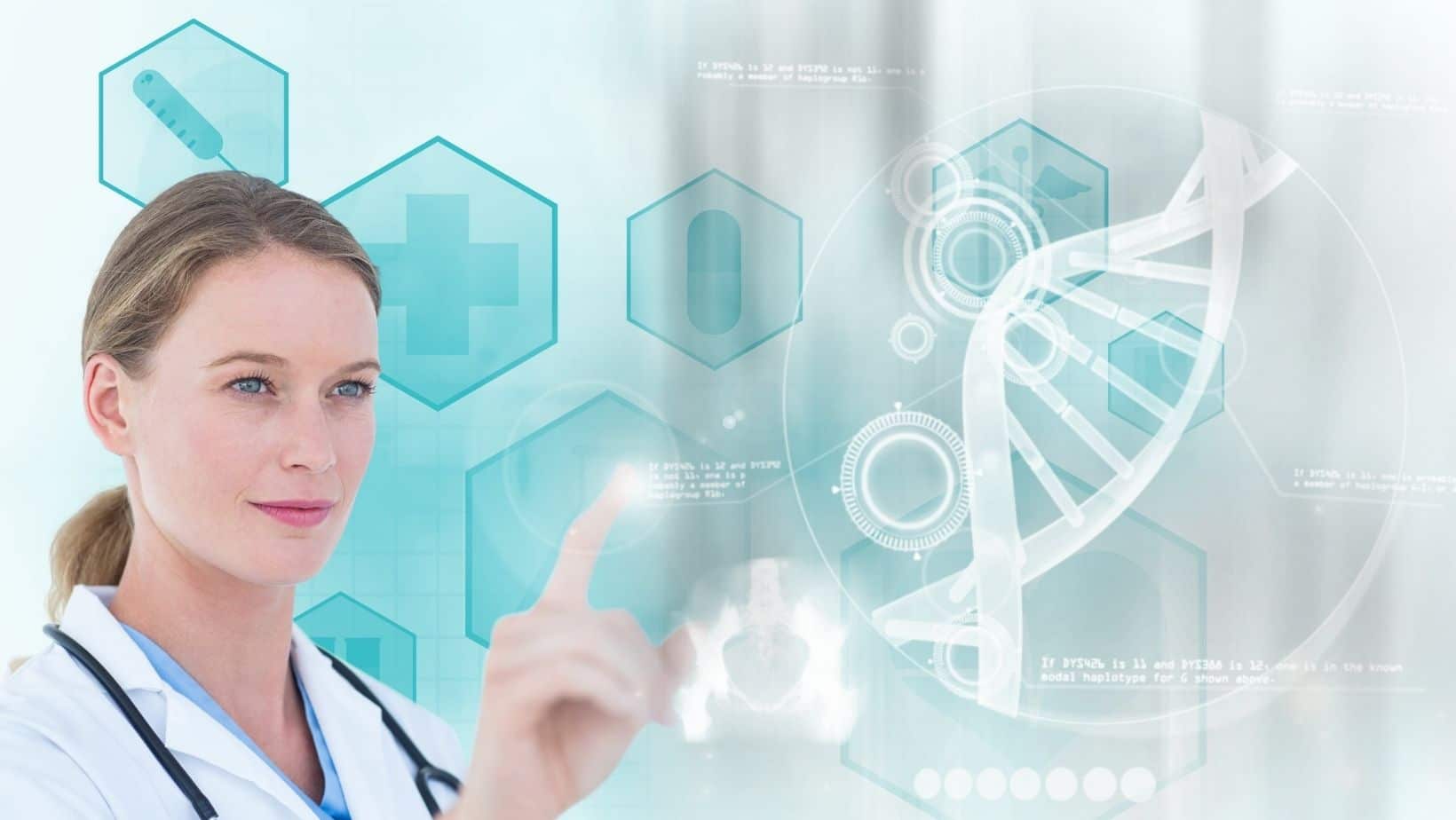 We've demystified blockchain in one of our previous insights. If you don't already understand what blockchain is and how it works, I would highly recommend you to visit that post and understand the blockchain nuts and bolts in detail.
In a common terminology – it's an open peer-to-peer digital ledger governed by smart digital contracts, and it is accessible to only authentic stakeholders with access permissions. So, any sort of data transaction – be it financial or non-financial, can be stored in a digital ledger and is immutable. It is only accessible to stakeholders. For example, if it is a ledger which only involves two enterprises then they both should ideally be able to see the transaction data, and only with permissions of both the stakeholders any new transactions data can be stored in the ledger (of-course, it should be configured that way).
Transparency, security, and interoperability are the top 3 outcomes of embracing an effective blockchain based solution.
Is blockchain a distributed database?
Doesn't Blockchain sound much like any database? How is it different from a strictly managed database?
Blockchain in essence is a type of database, which essentially stores a chain of sequential transactions using blocks as its data structure. In blockchain based transaction record systems, every stakeholder has a copy of all the blocks and the transactions stored in them. It's one of the major differences between a normal database and a blockchain implementation.
Additionally, blockchain transactions compulsorily gets hashed – cryptographically stored. And in blockchain based implementations, any inconsistency in data gets easily managed by smart-contracts which refer to each of the distributed copies to make any updates in the nodes.
Components of Blockchain
Blocks, nodes, miners, and concensus are the four main elements in Blockchain.
I'll just give you a quick overview of all three elements, and then get into the implementation details of blockchain technology.
Blocks
What do you think of when you hear the term 'block'?
A piece used to build something, right? Building-blocks?
Well, in blockchain technology, Blocks function as a data structure within which transactions are stored. It contains:
● Transaction information within the block.
● Nonce.
● Hash.
Miners
Adding new transactions in a blockchain needs a verification process. Miners are the nodes within a blockchain network that have the rights to verify and allow addition of new transactions. It's done using a process called "mining" and is performed using highly sophisticated software system.
Nodes
Nodes, at its heart, are the blockchain users who interoperate to record and access transactions while agreeing with consensus algorithms. Consensus algorithms are a set of rules on which every stakeholder transaction operates.
I guess that clarifies things to an extent. If not, you have our in-depth no-brainer insight demystifying blockchain.
Implementation of Blockchain in healthcare
When it comes to healthcare, blockchain has a diverse set of applications and functions. The ledger technology helps in multiple areas such as enabling healthcare researchers to decipher genetic code, secure transfer of patient medical records, management of the drug supply chain, secure transfer of patient medical records, etc.
The major outcomes of embracing blockchain in healthcare could be summarised as :
Drug traceability
Healthcare data interoperability
PoE led clinical trials
Are you aware that the United States is likely to spend up to 6.2 trillion dollars on healthcare by 2028?
The healthcare business is still plagued by rising hospital expenses, inefficient processes, and frequent data breaches. These issues highlight the need for increased efficiency in healthcare delivery, and innovation. Value-care is the need of the hour.
Blockchain technology is being used in the healthcare industry for storing encrypted medical data, controlling disease outbreaks, etc. Blockchain implementation in healthcare could solve these issues by reducing the present expenditure, protecting patient data records, and thereby, improving the overall experience of care receivers.
Moving on, here's a list of blockchain-based healthcare use-cases:
Data security for patients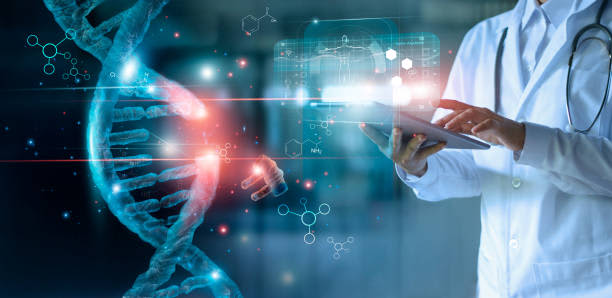 The most popular blockchain healthcare usage right now is keeping our sensitive medical data safe and secure. In the healthcare industry, security is a huge concern. Between 2009 and 2020, data breaches exposed over 176 million patient records, their credit card and banking information, health and genomic testing records, were all stolen by the criminals. Too much risk, eh?
Blockchain seems to be an ideal solution for security issues since it can preserve an incorruptible, decentralized, and transparent log of all patient data. Also, in case of blockchain technology, patients, doctors, and healthcare providers can share the same information swiftly and safely- thanks to the technology's decentralized structure!
Now, let's take a look at how leading players in the healthcare industry are using blockchain to improve healthcare security –
BurstIQ (Colorado)
BurstIQ's platform enables healthcare organizations to manage huge amounts of patient data safely and securely. Blockchain technology allows for the secure storage, sale, sharing, and licensing of data while adhering to HIPAA regulations.
The company's blockchain application aims to change the way medical data is shared and used.
BurstIQ's platform, which incorporates complete and up-to-date information about individuals' health and healthcare activity, could aid in the detection of opioid and other prescription drug addictions.
FACTOM (Austin, Texas)
Factom develops tools to assist the healthcare business in securely storing digital information on the company's blockchain network, which is exclusively accessible to hospitals and healthcare managers.
In June 2018, the US Department of Homeland Security awarded Factom a roughly $200,000 grant to beta-test a platform aimed at combining secure data from Border Patrol cameras and sensors in order to better evaluate the effects of blockchain in "a realistic field scenario."
Medical records on the blockchain can speed up care and prevent costly mistakes
Did you know the healthcare business loses around $12.4 billion per year due to miscommunication between medical professionals? Now, that's a huge loss!
Obtaining access to a patient's medical information takes time, which depletes staff resources and therefore, leads to delays in patient care. However, medical records built on the blockchain technology could be the solution to these problems.
How?
Well, the technology's decentralized structure creates a single ecosystem of patient data that doctors, hospitals, pharmacies, and everyone involved in treatment may access quickly and efficiently. The blockchain can help with speedier diagnostics and individualized care regimens in this way.
Here are a few more inspirations in the healthcare industry who are actively using blockchain technology to solve care delivery challenges:
ROBOMED (Moscow, Russia)
Robomed blends AI and blockchain to provide a single point of care for patients. To collect patient data and share it with the patient's medical team, the company uses chatbots, wearable diagnostic gadgets, and telemedicine sessions. Modern problems require modern solutions!
Robomed's blockchain application collects and securely shares patient information with a patient's healthcare providers.
The Taipei Medical University Hospital recently integrated blockchain technology, including Robomed's network, to store and share medical records more securely.
PATIENTORY (Atlanta, Georgia)
The end-to-end encryption provided by Patientory ensures that patient data is transmitted safely and effectively. Just like we have end-to-end encryption in WhatsApp these days!
Patientory allows the healthcare business to act more swiftly by centralizing all patient data, i.e. patients, healthcare providers, etc. all can use the company's platform to access, store, and transfer all vital data via blockchain.
Patientory recently held its first North American Blockchain in Healthcare Summit, which brought together hundreds of healthcare experts to talk about and learn about blockchain-based healthcare applications.
Medical supply chain, drug traceability, and safety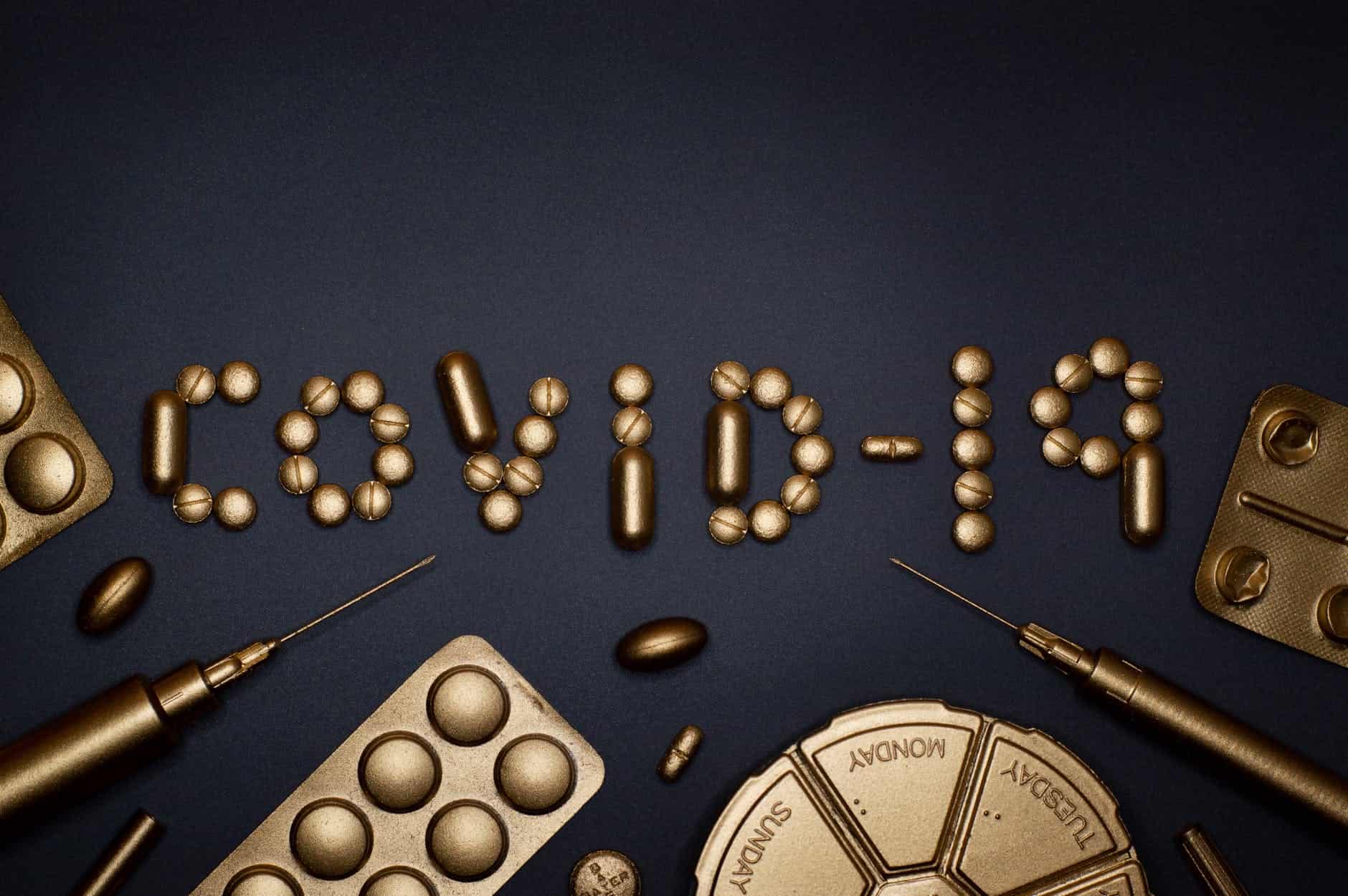 How much do we truly understand our medicine? Is it possible to be certain it hasn't been tampered with? Is it from a reliable source? These are some of the main concerns of the medical supply chain, which connects the lab to the market.
The decentralization of blockchain ensures full transparency in the shipping process. When a drug ledger is produced, it will indicate the site of origin (ie. a laboratory). The ledger will then continue to record data every step of the way until it reaches the consumer, including who handled it and where it went.
Drug provenance can effectively help in avoiding counterfeiting.
Here are two companies that are incorporating the blockchain technology in the medical supply chain –
BLOCKPHARMA (Paris, France)
Blockpharma provides an anti-counterfeiting and medicine tracking solution. The company's software scans the supply chain and verifies all points of shipment, alerting patients if they are receiving counterfeit medications. Blockpharma uses a blockchain-based SCM system to identify the fake 15% of all medications in the globe.
The company's blockchain-based solution can help patients avoid taking counterfeit medicines through its app.
TIERION (Mountain View, California)
Tierion's blockchain verifies documents, data, and medicines in order to maintain a complete history of ownership. To preserve proof of ownership throughout a medical supply chain, the organization employs timestamps and credentials.
The startup uses blockchain to keep track of possession history in medical supply networks.
Tierion has proposed a "multi-network coin" as a way to make Bitcoin more adaptable and useful.
Genomics use case
Did you know, a human genome cost $1 billion to process in 2001?
Can you believe that DNA tests which reveal clues to our health and background are now available in millions of homes- thanks to companies like 23andMe and Ancestry.com?
How cool is that!
Blockchain can safely store billions of genetic data points, and hence, seems to be an ideal fit for this value-centric-healthcare-delivery.
Here are three businesses that are utilizing blockchain technology to advance our understanding of the most fundamental components of human life-
NEBULA GENOMICS (Boston, Massachusetts)
Nebula Genomics is leveraging distributed ledger technology to cut out the middlemen and wasteful costs in the genetic research process. Pharmaceutical and biotech corporations spend billions of dollars every year on third-party genetic data. The startup utilizes blockchain to simplify genetics research and reduce costs.
DOC.AI (Palo Alto, California)
Doc.ai decentralizes medicine on the blockchain by utilizing machine intelligence, similar to AI. To preserve security and privacy, data is wiped out after it has been uploaded, encrypted on a blockchain, and utilized in a trial. Just like when you're looking up some confidential data, you should never leave behind any traces!
The startup has teamed up with Anthem, health insurance, to research the use of artificial intelligence in anticipating allergic reactions.
So, now you know how blockchain technology has already been integrated into the systems of numerous healthcare providers. If you want to be one of them, get in touch with our design-thinking and development team at Codewave, and we'll come up with a solution for you in no time!
Wrapping Up
In this article, we've explored Blockchain technology and how it's been used successfully in healthcare. With the help of blockchain technology, and other transformative technologies like AI/ML (predictive analytics in particular), VR, and 3D printing – Healthcare is poised to evolve.
Feel free to drop any suggestions in the comment section below, or in case of any other queries, connect with us at hello@codewave.com .
Since 2013, we've worked on over 300 projects at Codewave, helping businesses effectively utilise emerging technologies such as Blockchain, AI/ML, Cloud, IoT, Mobile & Web technologies to augment the impact they create. Various businesses have benefited from our intervention in achieving their organisational goals.
Get in touch with our design-thinking and development team if you have any similar projects in mind, or want a highly efficient blockchain-based solution for your healthcare service.
Explore some more of our insights and our works at Codewave.
For the latest updates on our projects, stay connected with us on LinkedIn.
Frequently Asked Questions(FAQs)
How is Blockchain used in healthcare?

Blockchain is presently used by healthcare organizations to solve the challenges of drug traceability, healthcare data interoperability, and PoE led clinical trials. It solves patient's data security issues, and is great for storing millions of genomic data points as well.
What problems can Blockchain solve in healthcare?

Blockchain can solve multiple problems in the healthcare industry, as explained in the article, it is already being used widely to securely store patient data, and improve transparency throughout the medical supply chain.
What are the advantages of blockchain technology in healthcare?

Insurance claims, enhanced trust-backed interoperability among healthcare organisations, and better supply chain management are three major value propositions of blockchain in the healthcare industry.