Peerly is Codewave's own framework for continuous growth, enabling us to operate at maximum potential through continuous feedback delivered transparently and constructively, peer to peer. We love celebrating voice, of each individual – shaping everyday conversations and strengthening our community.
Here's the link to the framework, if you'd like to incorporate for your organization.
Use authenticity & voice of people, to help your organization grow at every moment of opportunity:
Our everyday encounters with people connected to us at work, can lead to profound exchanges and opportunities to perform at our highest potential, both at an individual level and at a company level. Peerly practices make these everyday opportunities more vivid, intensifying our connections with people and our experience of life at work, accelerating our learnings, leading to faster personal development.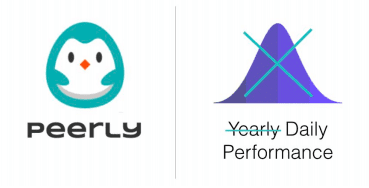 Peerly helps employees grow organically with 'anytime peer to peer feedback', instead of 'yearly' feedback. The objective is to bring positive change in people and the workplace, not just once a year, but at all moments of opportunity. Employees can anytime:
Give feedback to a co-worker
Ask for feedback from a co-worker
Review a co-worker for a promotion
Upvote or downvote a feedback received
Assess growth curve, see feedback that helped
A "Peerly" employee displays the following characteristics, he / she is a highly engaged employee who earns great peer respect through their work and inspires people. Below are our 5 performance signals, recognized in our environment today:
High dependability – co-workers trust this person, count on this person during tough times, to respond to challenging situations
High competence – this person displays in depth understanding, keen problem solving by swiftly applying what they know
High ownership – this person takes ownership, shares intention and personal accountability, goes an extra mile for the team
Great teamplay – the team respects this person's attitude and ability to take everyone on the team along
Great impact – this person's work results in significantly helping the business sustain and leads to customer delight
A "peerly" feedback given can be upvoted or downvoted, for relevance and constructiveness
If a feedback giver, is consecutively downvoted twice for their feedback – it was either irrelevant (biased or unprofessional or irrelevant for growth) or destructive (not polite and empathetic). This becomes an escalation for Peerly admin to intervene and facilitate resolution of the gap between the feedback giver and the receiver.