Codewave has been featured in a recent press release about the competent Flutter app developers of May 2020 by TopDevelopers.co. This is one of our proudest moments to cherish throughout our successful journey in the industry, so far.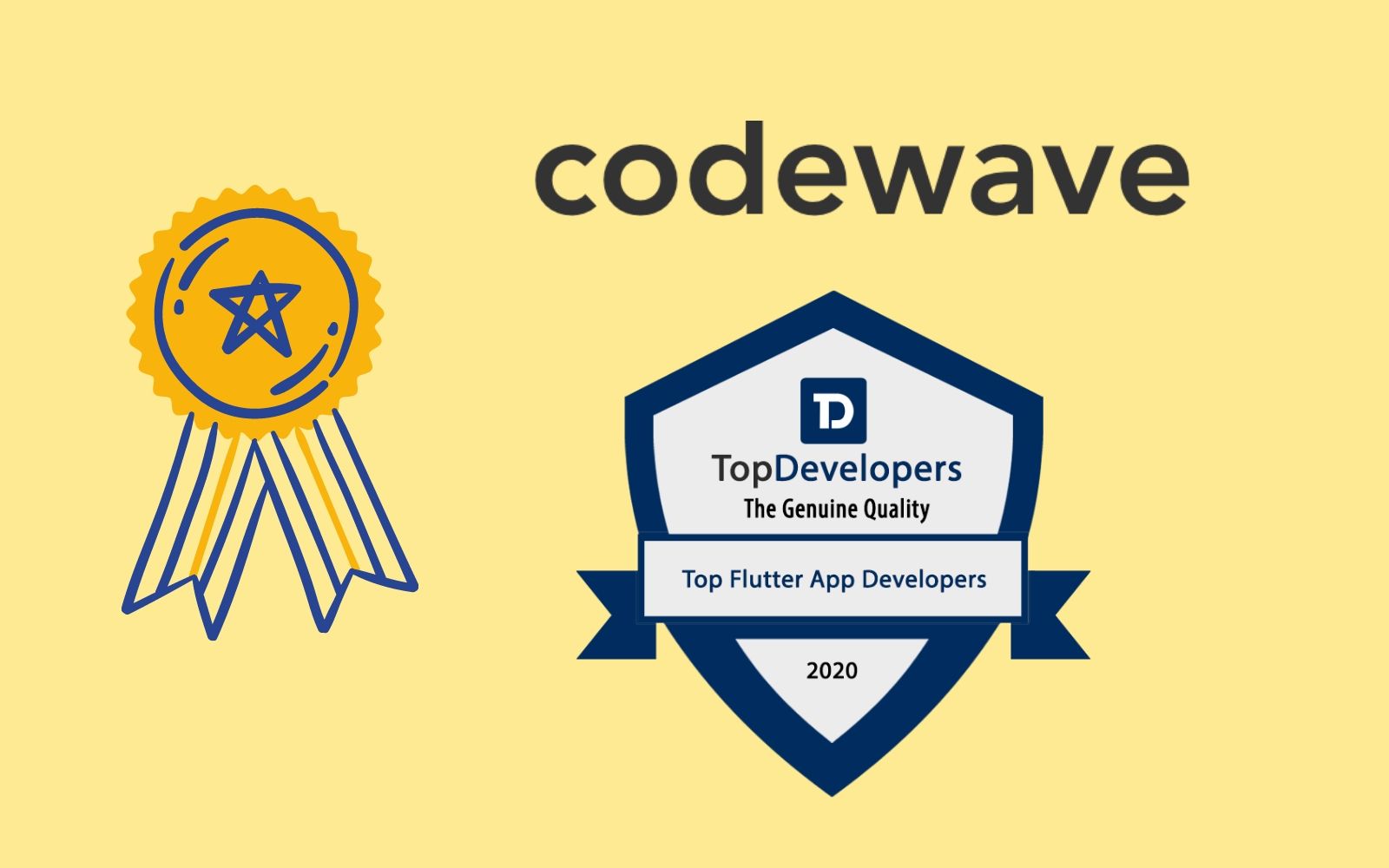 At Codewave, we consider gaining intelligence and technical expertise through our commitments as a main source to win what we strive to achieve every single day. We started with the aim of bringing design thinking to India in 2013.
UI/UX designing has always been our strength along with technology innovation. Our team who always believe in innovation and trying out new trends, picked up new ways of doing mobile app development keeping it closer to the native experience through Flutter and React Native few years back.
Flutter has emerged as one of the most happening mobile app development framework in the developers' world currently, and we are glad that our team of expert developers have had an opportunity to gear up for the what's necessary and beneficial for our customers. The hard work has paid off and we are today counted amongst the most prominent global Flutter app development companies in the industry.
Our customers fall in love with the projects that we accomplish and this is the real remuneration that inspires us to go places in the continuously innovating technical world.
In this wonderful journey, we have had the good fortune of working with a diverse set of industries like healthcare, education, finance, banking, transportation, energy, retail and insurance.
When two energetic innovators from Chennai came to us with an idea to build Uber for two wheelers, we were excited. Working day and night, we finished the app from idea to launch within a record time of 5 months. We developed a state of the art route resolution algorithm working with the Vroom team. We did extensive testing of the app and roped in 200+ riders for the job. The app gained traction within a short time and was covered by reputed media outlets like "The Hindu". Visit our case studies to know more such interesting success stories.
We have got a signature process for structured problem solving; do check out its video on our Codewave's profile on TopDevelopers.co.
Who is TopDevelopers.co?
TopDevelopers.co is a directory and review service providing platform dedicated for B2B IT service providers.TopDevelopers.co conducts deep research and finds out gems from the pool of B2B IT service providers online. The team analyses the companies through various industry specific parameters and lists the competent service providers to give the service seekers a ready-to-pick directory of top firms in the industry.