Organisations, small and big, are lately realising that their business activities impact the world around them way beyond economic dimensions, in unimaginable ways. Often, negative.
Toxic internal practices of several industries including agriculture, transportation, and energy sector orgs worsens environmental, social, and governance (ESG) concerns, esp if not supervised/scrutinised well at organisational/government levels.
Climate change, degrading soil fertility, freshwater unavailability, and air pollution are the most critical and visible effects of the toxic waste from orgs, especially the greenhouse gases ( GHG) emitted by energy related orgs.
ESG reporting helps all the stakeholders of an organisation assess how resilient they are to manage any sustainability related challenges, and how well positioned they are to proactively tap into branching opportunities.
Read & bookmark this insight to help yourself and the stakeholders at your org to thoroughly understand the ESG criteria/factors, ESG framework/standards, and benefits.
Why should startups care about

ESG disclosures

?
ESG reporting:
Reflects transparent functioning of an org. Customers, investors, and employees appreciate organisational transparency.
Give better insights on how an org's internal practices could be improved to optimise the outcomes, and minimise the negative effect on whatsoever.
Help anticipate challenges as well as opportunities in early stages, and you get ample time to proactively respond and not just react.
Help your org become environmentally responsible and achieve its CSR (Corporate Social Responsibility) goals.
More reasons to consider ESG disclosures/reporting:
A McKinsey study reports that over 70% of consumers are ready to pay an additional 5% for eco-friendly products if they meet the same standards as the other products available.
A Harvard study concluded that a good ESG Corporate Rating tends to impact a company's valuation and profitability positively.
Why suddenly,

ESG

is becoming mainstream?
Were organisations not aware of sustainability issues before?
They were.
But recently the issues and challenges are becoming more visible. Covid pandemic kind of shook the entire world and forced us to go for a reality check.
Is there any month when we do not come across news of poor air/water quality, rise in endangered aquatic species, and degrading climate?
Consumers are at the receiving end, and so with every passing day they are becoming wary of their choices. They're selective about the products & services they consume, the brands they engage with.
Investors too are cautious about the environmental & social effects of an organisation's business practices and products, more than ever. Of course, there is a responsibility factor, but there is also a financial angle as well which is promoting this investor cautiousness. First, organisations are vulnerable to these environmental/social changes. In an age of open journalism and social media, customers today are aware of an organisation's practices and its impact, whatsoever. It gets reflected in their consumer behaviour. Second, sooner or later, to safeguard the environmental and societal interests, there will be new regulations/laws/taxes introduced by the government to keep the organisations in check, to make them accountable, and to motivate them to engage in sustainable business practices.
Investors know how these factors can significantly influence an org's sales and overall business, and so more and more investors are inclined towards investing in companies who embrace sustainable business practices to keep any associated risks at bay.
In short, investors & customers like & support companies who are responsible and accountable on all three fronts – environment, social, and governance (ESG). In fact, according to a survey, 67% of investors plan to invest in companies that focus on the ESG reporting.
Now you know why companies feel compelled towards ESG reporting and disclosures. And why should you be considering it as well.
But ESG is not that straightforward. There are multiple ESG issues that need to be reported on and it varies from one industry to another. The list of ESG issues that needs to be reported is quite long (scroll here to check the list).
Wait.. first things first, what is ESG and what factors should one be reporting on, is there a checklist of ESG criteria, factors …and relevant stuff?
What the heck is

ESG

? And what factors to report on?
Technically, ESG is a framework to report on Environmental, Social & Governance aspects of your organisation. We shall soon dive into the detailed ESG standards for each of these. But there are no common standards.
Generally, complying with ESG standards and embedding it deeply into your org's operations would help you continuously steer your org towards being more sustainable, green, and socially responsible. It helps build resilience and proactively tackle future risk exposures arising from environmental, social, and/or government factors.
Financially, companies in the good books of ESG benchmarking and rating organisations garner more interest from investors, and more engagement from customers.
ESG criteria & factors to report about (in a nutshell):
Environmental: Environmental factors under ESG may include compliance with environmental regulations at local/global level, toxic waste management, natural resources conservation, green energy utilisation, dependency on non-renewable resources, influence on climate, and organisation's resilience against climate change and natural disasters.
Social: Social metrics to consider under ESG may include diversity and inclusion at the workplace, compliance with labour policies, ensuring employee safety against all sorts of threats, employee satisfaction index i.e., culture, growth opportunities, work-life balance, fair-wage, employee-employer relation, etc. Other social ESG factors could be organisation's accountability towards relevant local/global communities, philanthropic initiatives to support good cause, community & volunteer work, and ethical behaviour towards all the stakeholders of an org.
Governance: These assess how healthy an organisation is in terms of internal policies, clean books, transparent management, accountable leadership, socio-economic responsibility discharging, stakeholder engagement & happiness score, and also, its ability to respond to external stimuli.
How startups/SMEs are scored for

ESG factors

?
The list of ESG factors is continuously evolving, new criteria and ESG factors are being added. The ESG rating agencies score an organisation by assessing the ESG disclosure report released by them, the books, the records; interviewing multiple stakeholders; and multiple other evaluation activities. These ESG disclosure reports must adhere to the guidelines of one of the many industry standard ESG reporting frameworks. If an organisation evades this, it is considered to be indulging themselves in what's called "Greenwashing" i.e., misleading & false claims of practising and engaging in sustainable routes to business operations.
Top

ESG Frameworks

for

ESG disclosures
Here are 3 popular ESG reporting frameworks which you should be familiar with and may consider for ESG disclosures of your org:
Global Reporting Initiative (GRI)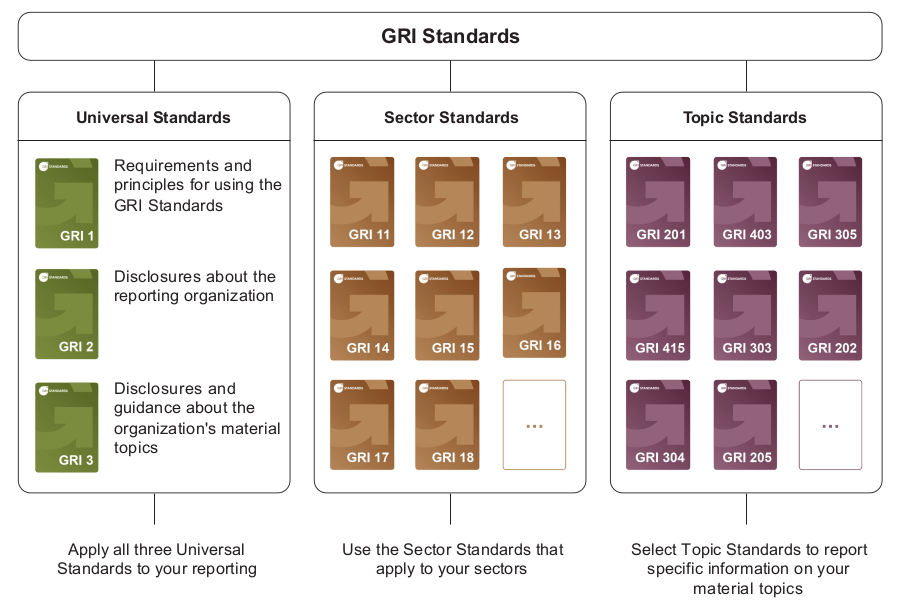 The Global Reporting Initiative (GRI) org provides companies with a comprehensive set of universal standards to report how they impact the economy, environment, and people. It's one of the most widely used ESG disclosure standards – designed for credibility & comparability of the reports.
Task Force on Climate-Related Financial Disclosures (TCFD)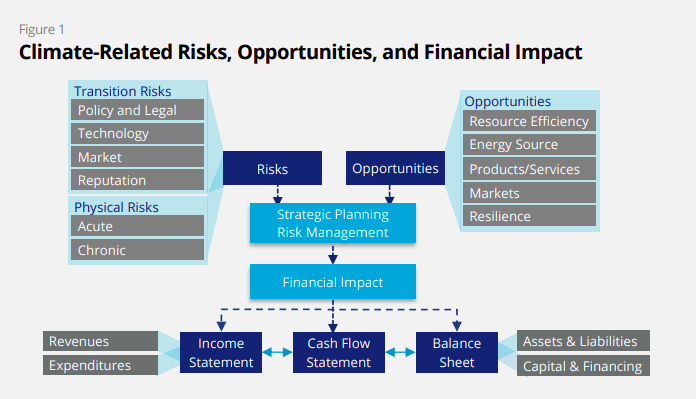 The Task Force on Climate-related Financial Disclosures (TCFD) is an organisation that provides companies with a framework to report on climate-related issues & challenges, opportunities, risk management, and governance practices. It is easily integrable with the existing reporting mechanism. With this organisations disclose in detail
Transition risks: Shift to a lower GHG (greenhouse gas) emission tech, change of product line, shift in how & what resources are procured, increasing cost of GHG emission, etcetera
Physical risks: Rising sea levels, cyclones, floods, abrupt weather changes
Sustainability of energy & resource consumption practices
And so on… access the complete details for this ESG framework guidelines here.
Some other top

ESG frameworks

to consider:
Extended list of top

ESG criteria & factors
Below mentioned are some of the top ESG criteria that organisations should consider sharing information about to all stakeholders, and of course, interested investors:
ESG Factors
Environmental Factors
Social Factors
Governance Factors
Greenhouse gas emissions
Relations with local communities
Integrity of Conduct
Emissions of Air pollutants
Social Impact of services and products
Values and Ethics
Emissions of Water pollutants
Freedom to form association and Right to Organise
Bribery and Corruption charges
Emissions of Inorganic pollutants
Forced Labour
Accountability
Carbon Footprint
Minimum Age of workers
Strategy Implementation. Execution & Monitoring
Usage of Fossil Fuel
Equal representation
Risk Management
Adherence to the Paris Agreement goals
Equal salaries
Discrimination
Energy Consumption Intensity
Discrimination
Compliance with disclosures
Usage of renewable energies
Human Resource Management and Employee Relations
Water Consumption Intensity
Workplace health and Safety
Production of hazardous waste
Customer protection and Product Responsibility
Recyclability or Reusability
Security and Privacy of Personal Data
Collaboration in areas affected by soil degradation
Right to ESG reports
Collaboration in areas highly dependent on biodiversity
Customer Relations
Collaboration in protected areas
Collaborations in Human Rights Projects
Collaboration impacting the species in the International Union for the Conservation of Nature (IUCN) Red List or the National Conservation List
Collaborations aimed at reduction of poverty
Collaboration in areas prone to heatwaves
Collaboration in areas prone to water scarcity
Collaboration in areas prone to floods
Collaboration in areas prone to coastal erosion
Collaboration in areas prone to wildfires
Ready, steady, Start

ESG disclosure
Below are five key steps to start reporting ESG impact of your organisation:
Conduct a Readiness Assessment: Examine the readiness of the company to develop an ESG strategy or report on ESG impact. Ensure that the ESG program aligns well with the company's business strategy and long-term goals. The board needs to ensure that the company can afford the resources that will be required for pursuing ESG strategies.
Establish a Governance Hierarchy: Set up a governance structure, call it an ESG management team with responsibilities, decision making powers, and policy making rights.
Conduct an assessment of Inventory, Data Collection & Governance Practices: Set-up data collection methodologies for every single metric which your org plans to report in ESG disclosures. Also, set up an ESG metrics due diligence team that audits the collected data.
Decide the ESG Frameworks for your org: Choose industry specific and generic disclosure framework to report about ESG impact of your company.
Determine Communications Strategies: Create a new ESG dedicated webpage, add a link on home page, run a PR campaign, distribute to the relevant orgs, market data collection companies, or explain it in a press release highlighting the key takeaways from the report. You can also utilise the company's social media presence to communicate the progress of the ESG program.
Conclusion
To sum up, a robust ESG strategy execution, and reporting the same in disclosures improve an org's transparency & sustainability scores. It not only gives a competitive edge, but also helps gain insights for better allocation of funds, strategic reinvention, and true business transformation with positive influence on Environment, People, and Economy. It is not just for listed organisations, but also for startups and small SMEs.
To build digital solutions for greater visibility into your ESG initiatives, collection of ESG sensitive data, or to analyse data at scale – always feel free to reach out to our consultants.