Team Codewave is pleased to announce that Codewave & VisionKraft are partnering up to help startups, SMEs, and enterprises in the APAC region accelerate digital transformation, and open up new growth avenues.
This development comes at the back of Codewave's continued efforts towards further expanding its presence in APAC, and other regions. Recently, Codewave had paired up with Webyroo, PubNub, and several other established partners in the USA, UAE, and Australia to help more and more companies take benefits of its signature process for digital transformation.
---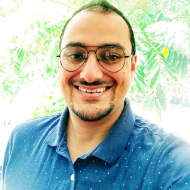 VisionKraft is thrilled to establish a strategic partnership with Codewave Technologies to help represent and extend their design thinking-led digital transformation services and solutions to businesses in the APAC. We shall mutually help enterprises improve efficiency, optimize processes, and maximize ROI by driving innovation for our clients. We shall achieve this by systematically enabling them to embrace emerging tech.

— Ashwin Safaya, Founder @ VisionKraft
Enterprises are looking at adopting hybrid cloud, legacy modernisation, and digital transformation as a road to more flexibility, and agility. This strategic partnership with VisionKraft would allow companies/entrepreneurs from the healthcare (hospitals, pharma), eCommerce (travel, food, retail & wholesale), edTech (k-12, higher education), and finTech (banks, insurance) in the Asia pacific to tap into "speed at scale" technologies.
VisionKraft's intervention helps you with trusted go-to market strategy to build GPS (growth, profitability, scalability) for your business. They provide you with digital & technology consulting to enable you harness and foster innovation culture within your organisition. With Codewave as its premium digital transformation partner, going forward, VisionKraft would help clients (startups, SMEs, enterprises) in embracing emerging tech (AI/ML, Analytics, Blockchain, Cloud, Edge, IoT).
---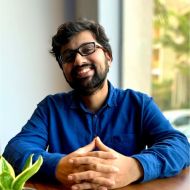 We shall be working closely with VisionCraft team to help their partners build AI, cloud, data, and edge intelligence. I'm of the firm belief that 'what businesses need is not design of tech, but design of value'. And so, we're glad to be partnering with VK, they share our values of 'design thinking – done right' and have a good presence in SEA & APAC. Together, our cohesive efforts can help startups, SMEs, and enterprises for a holistic transformation of their organisation to lead in the ever evolving digital world.

— Abhijith HK, Founder @ Codewave
---
Now, with this partnership, companies can leverage VisionKraft's BDAAS (business development as a service), and unlock agility, performance, and scalability by utilizing Codewave's tech capabilities. Codewave's intervention helps you modernize and migrate existing on-premise solutions to cloud, or develop new innovative solutions in highly secured and reliable cloud environments. Codewave has deep expertise with leading cloud platforms like AWS, GCP, Azure, and others. Coupled up with open source technologies like react native, react, flutter, angular, python, etcetera helps you cut costs by avoiding any big investment in proprietary technologies. At the same time, it saves clients from platform lock-in issues as well. Codewave's lean & agile approach to digital solutions development helps entrepreneurs with precise need identification, product-market fit, vision alignment, and progressive execution. Recently, Codewave has developed solutions for the Government of India, world's leading edTech startup, world's leading foodTech startup, and several others. Find more details on Codewave.com.
About VisionKraft:
VisionKraft is your go-to-market strategy consultant, with a large team who have deep expertise in all aspects of business including Sales, marketing, customer success, pricing, packaging, branding, operations, technology, and expansion. They have a rich partnerbase i.e., Qualitas, Indiqus, Quintype, Billon Group, and Codewave to help you bring all your ideas to life, and execute growth missions. Their core USP is helping businesses at all stages scaleup revenue streams in a sustainable way.
VisionKraft provides-
Business development as a service
HR strategy & team building
Market assessment & GAP analysis
Digital technology consulting
Distributed Ledger solutions
About Codewave:
Codewave is a design thinking led digital innovation company, specializing in design of value, new product development & digital innovation. Codewave was founded in May 2013, with a vision to bring design thinking to India and make every gig a UX led gig. That vision, gave birth to a people-first culture, that celebrated authenticity, voice of individuals encouraging free flow of influence shaping our journeys with customers & its outcomes. Codewavers love operating in clusters like a buzzing social network, encouraging teamplay & local decisions – with transparency, empathy & peer comfort central to all our interactions, both internal and external.
Codewave provides-
Design thinking services
Digital innovation
AI/ML solutions development services
Serverless web & mobile applications
IoT & edge solutions
Cloud infrastructure development
Blockchain solutions development
Process automation solutions
Frequently Asked Questions(FAQs)
How can you represent your brand using design thinking?
How do you start a digital transformation project?

An agile approach to digital transformation should start with identifying the problems and defining the expected/target outcomes. It's recommended to engage a consultancy/agency if you're new to this. Codewave has a design thinking workshop for you (and your team) to help you thoroughly understand what goes into digital transformation projects, and to demonstrate why design thinking can significantly improve the ROI of digital transformation projects.
How do you succeed with digital transformation?

The key pillars of success for any digital transformation project is not just about the tech stack or digitisation, but it is also about the right team, training your existing workforce, building a user-centeric solution with design thinking principles, and of course, business agility.
What are the key challenges of digital transformation?

The key pillars of success for any digital transformation project is not just about the tech stack or digitisation, but it is also about the right team, training your existing workforce, building a user-centeric solution with design thinking principles, and of course, business agility.