Are you aware that AI-enabled object recognition in apps, significantly enhances user experience?
Yes. It's true. Would your customers not be delighted to use intelligent apps? It has been estimated that 75% of the mobile devices to be shipped by 2022 will have dedicated AI chips. Apple's A14 Bionic chip, Qualcomm's Snapdragon 888 plus, Hisilicon's Kirin 9000, and Samsung's Exynos 2100 are currently some of the most popular Systems on Chips (SoC) powering the latest AI-capable mobile devices. Some SoCs claim to perform 32 trillion operations per second (TOPS).
What does this mean for your business?
Read this insight on image-recognition use cases to find out how you can leverage AI-accelerated enhanced edge capabilities to deliver word-of-mouth-worthy customer experiences, bolster brand loyalty, improve user engagement, and reduce app abandonment
Image Recognition: Why should you consider it too?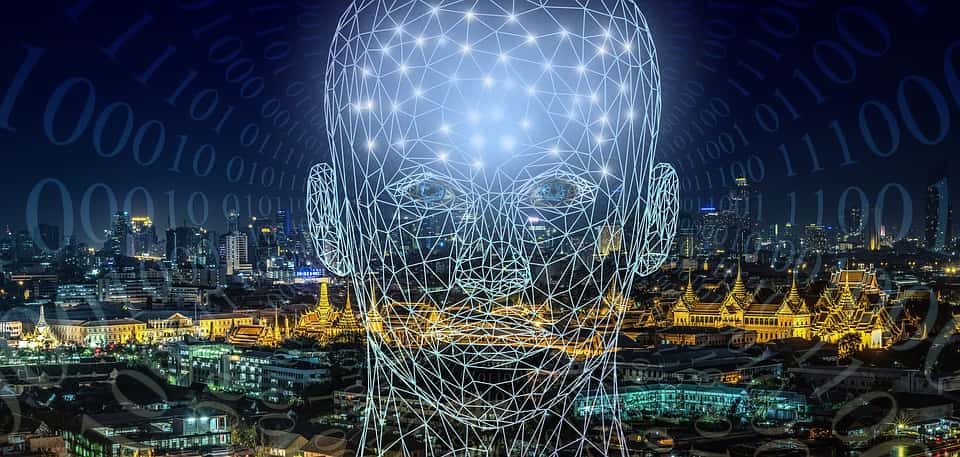 The image recognition market is estimated to be USD 38 Billion+ in 2021. It's growing at a CAGR of 19.5%. The rise of affordable smartphones, high-end cameras, improved image recognition algorithms, and edge computing capabilities together enable businesses to innovate and delegate AI to generate revenue and reap profits.
Recently, in a survey, it was reported that 58% of the respondents have adopted AI in some business function. Image recognition algorithms today can detect almost everything, from cats and retina movement to fashion merchandise and real-time traffic movements of vehicles.
Your peers in the product and services businesses alike have realized that conventional methodologies of marketing, sales, customer service, and engagement would no longer provide them a competitive edge and thus they are embracing digital transformation technologies like image recognition to adapt to the new normal, deliver delighting customer experiences, and stay relevant in their respective industries.
Now let's explore a little about AI/ML, and then we detail out the business use-cases of Image recognition in healthcare, retail, banking, social media, and automobiles.
Artificial Intelligence and Machine Learning (AI/ML)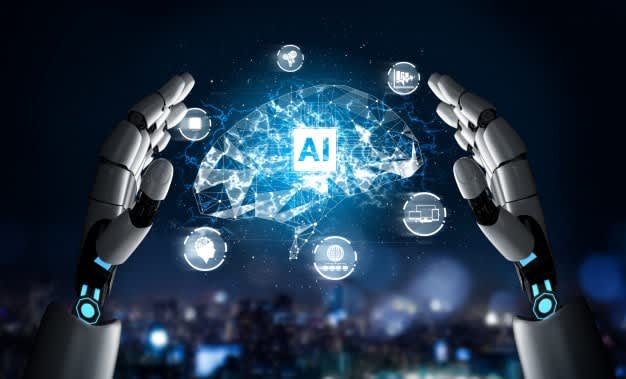 Artificial Intelligence (AI) and Machine Learning (ML) are two of the most powerful protagonists of digital transformation, and the foundation for today's most effective digital solutions. They are enablers of increasingly inventive and effective solutions that have a direct impact on market speed and competitiveness, as well as customer experience and expectations.
How will AI/ML transform your business?
Artificial intelligence isn't a threat. It augments our abilities and improves our performance. AI/ML algorithms are developed to identify patterns and relationships that we might not. This human-AI collaboration unlocks several opportunities. It can-
Improve existing analytics technologies such as computer vision and time series analysis.
Transcend language barriers, as well as cost restrictions.
Give us improved vision, comprehension, and memory, among other things.
Read the insight where our founder Abhijith HK has demystified AIML for you.
What is Image Recognition?
Image recognition is an algorithm-led process to label, and identify the objects, people, locations, and/or actions in a picture. Analyzing the constituent pixels of an image is the major focus of image recognition models. These models are trained to accept an input image and generate previously identified labels that define it. IR models typically use one of the following algorithms:
SIFT (Scale-invariant Feature Transform),
SURF (Speeded Up Robust Features),
PCA (Principal Component Analysis), and
LDA (Linear Discriminant Analysis).
In simpler terms, Image recognition technologies are meant to mimic how a human vision system works. It creates a digital memory of new subjects fed to the system, leverages highly complex algorithms to create a numerical basis for each subject, and subsequently creates a profile for it. The steps on a high level could be summarized as follows:
Data ingestion and model preparation
Model training
Model validation
Model optimization
User acceptance testing (UAT)
Setup & configure deployment platform based on the use case
Prepare transition strategy
Monitor usage and performance
Validate and report
Interpret and optimize
Iterative maintenance
Image Recognition use cases
Educational chains are using facial Image recognition to automate attendance in classrooms, automobile companies are using it to detect damages in a rented car, police & traffic agencies are using it for investigations and monitoring, and if you're reading this on your smartphone then chances are your camera app uses it to autofocus while clicking pics. Let's explore in detail how different industries are utilizing image recognition.
Image recognition applications in the automobile industry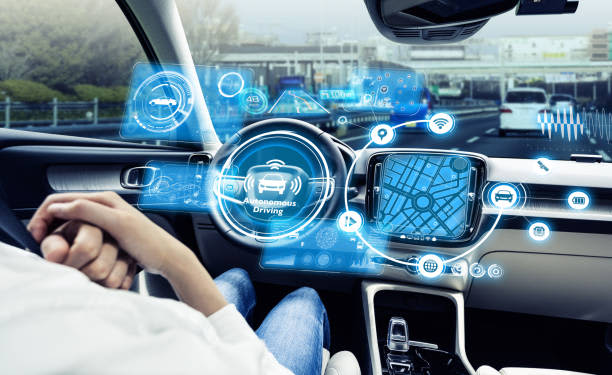 The self-driving car's technology is heavily reliant on real-time image recognition. Images are created by many video cameras and LIDAR, and image recognition software assists the computer in detecting traffic lights, vehicles, and other objects.
As already mentioned, it can be used by insurance providers and car rental services alike to detect damages in a vehicle and trigger suitable responses.
The parking & logistics industry can use it in tandem with GPS technologies to provide real-time data on parking spaces and container occupancy.
Explore our transportation and logistics digital transformation services.
Image recognition applications in the gaming industry
In the current circumstance, powerful picture recognition technology allows gamers to exploit their actual area as a virtual battleground. Microsoft is rumored to be developing 4K cameras that will be compatible with Xbox One, allowing you to log into your console using facial recognition. Microsoft Kinect's advanced sensing capabilities have taken the Xbox 360 to a whole new level.
Read more on mobility solutions.
Image recognition applications in the healthcare industry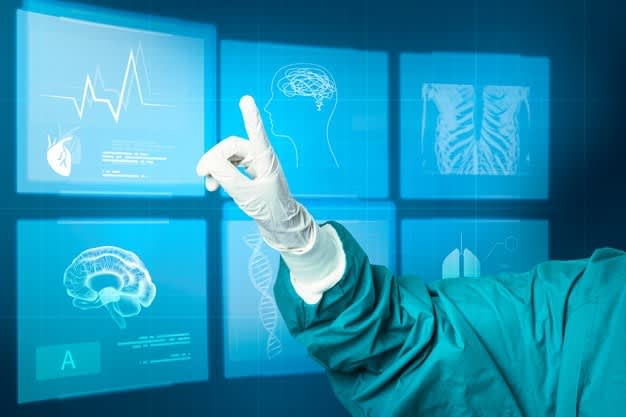 Image recognition helps medical practitioners in recording, tracking, and analyzing changes in patient's health conditions before, during, or after the treatment. Predictive analytics and image recognition are helping doctors to take preventive or corrective measures.
Computer vision and image recognition techniques fuel laparoscopic robotic surgery.
Real-time facial emotion recognition can be used to monitor a patient's response to discharge, admission, or treatment.
Read more on healthcare digital transformation.
Image recognition applications in the retail industry
In retail, Image recognition is enabling the digitization of retail stores i.e., auto-replenishment of products in shelves, real-time sales performance analysis, and promotional offers performance analysis, etcetera.
Automation of merchandise product line, discovering trends by classifying and analyzing social media images.
Trax's microservices-led retail digitization solution could be a good case study for you to understand the potential of IR in retail.
Read more on retail digital transformation.
Image recognition applications in the banking, finance, and insurance industry
Real-time facial recognition and video analytics can be useful in preventing ATM-related frauds and suspicious bank transactions.
Banks are using image recognition to deposit cheques remotely.
Insurance companies are using IR technology to scan vehicle identification numbers, driving license, and accordingly pre-fill automotive insurance quotes.
Read more on BFSI digital transformation.
Image recognition applications in the security sector
Across industries, image recognition can be applied to efficiently deliver security related responsibilities i.e., biometric identification at the entrance, detection of suspicious items or activities, etc.,
Image recognition applications for the social media platforms
Moments, a facial recognition tool from Facebook, was released recently, and the company has been employing facial recognition for tagging people in users' images for some time. While facial recognition is still a touchy subject, Facebook hasn't shied away from incorporating it into its users' Facebook experience. Image recognition is used to translate visual content for blind users and to identify improper or objectionable images, in addition to tagging persons in photos.
IR case studies (Retail, Healthcare)
Retail (Retail use case for automated cataloging of products – based on color, dress type)
Users can utilize visual search to find similar images or goods based on a reference image taken with their camera or downloaded from the internet.
The Imagga Visual Search API allows businesses to integrate image-based search into their software systems and apps, allowing them to make the most of their visual data's searchability. Fashion, home décor, and furniture online merchants have already included it into their digital shopping experiences to boost conversions and reduce shopping cart abandonment while also providing users with a rich media experience.
Meanwhile, customers are increasingly embracing this new search habit, with Gartner predicting that companies who rebuild their websites and applications to allow visual and voice search will see a 30% rise in digital commerce sales by 2021. Improved product discovery, delivery when text searches fail, and quick product recommendations based on genuine resemblance are all advantages of Visual Search.
Image recognition is used by e-commerce platforms and enterprises to increase search capabilities and connect products based on their appearance. Product information management (PIM) tools, for example, can be used to power computer vision algorithms. PIM tools are a set of processes and tools that centralize and manage product information for an e-commerce organization. To provide that personalized touch, an online firm can employ a combination of e-commerce customization software and picture recognition to provide customized content or search results to customers.
Case Study:
We used AI and Image Recognition technologies like 'RapidPricer' to automate retail pricing in one of our previous projects in the retail business. Data Integration, Algorithm Development, Price Tool Deployment, and Automated Pricing were some of the steps that this project went through. The key goal of implementing these technologies was to make use of existing data, use Deep Learning, and automate pricing. Automated competition, less labor, and reduced waste are just a few of the notable benefits we obtained. Also, our primary intention was to develop software that would automatically provide discounts based on the age of the product.
We implemented Computer Vision, OCR software to help us with text scanning for data capture, Color Recognition, and Auto Categorisation technologies in another one of our retail projects (Sopnop.com). In this case, we wanted to fulfill our goal of automating product cataloging based on color, dress type, and other factors.
Pharmaceutical (auto-recognition of number of medicines consumed based on image recognition and then map it to insights if the patient is having his/her meds on time)
Medical workers can make use of image recognition technology by using it to decipher medical images. For example, image recognition software can considerably improve radiology software, which is used to manage medical imaging activities and offers clinicians more effective diagnostic capabilities.
It will be easier for clinicians to quickly identify and diagnose diseases as the health care business becomes more digital and image recognition algorithms gain acceptance in the industry. This will promote speedy, accurate clinical decision-making. In addition, if part of the information and data communicated and saved between medical practitioners is image-related, clinical documentation software may be included.
Case Study:
One of our forthcoming projects in the pharmaceutical business involves the use of artificial intelligence (AI) and image recognition software to distinguish various types of pharmaceuticals and analyze user behavior to remind them if they received the pill or not based on picture analysis.
Conclusion:
That was a long read, but worth it. Agree?
We explored, "how the image recognition landscape is evolving", and "why more and more businesses are adapting IR?", the applications of image recognition in retail, healthcare, security, BFSI, Gaming, and social media.
At Codewave, we have experience building 300+ digital solutions and are actively helping organizations and entrepreneurs innovate with emerging technologies like AIML, blockchain, IoT, mobile, and web mobility solutions. Explore our services and find out how our intervention and collective collaboration can unlock mutual growth opportunities.
Do follow us on Linkedin to stay updated with the latest digital solutions that we build.
Frequently Asked Questions(FAQs)
What can image recognition be used for?

Image recognition can be used in the automobile industry for self-driving cars, intelligent logistics and smart parking. Similarly, it has use cases in recording, tracking, and analyzing changes in a patient's health conditions, emotional recognition, and laparoscopic robotic surgery. It also has use cases in retail, BFSI, security, media, and entertainment industry.
What are the steps involved in image recognition?

The steps on a high level could be summarized as follows:

Data ingestion and model preparation
Model training
Model validation
Model optimization
User acceptance testing (UAT)
Setup & configure deployment platform based on the use case
Prepare transition strategy
Monitor usage and performance
Validate and report
Interpret and optimize
Iterative maintenance
What are popular image recognition model?

SIFT (Scale-invariant Feature Transform), SURF (Speeded Up Robust Features), PCA (Principal Component Analysis), and LDA (Linear Discriminant Analysis) are the popular image recognition models.