Codewave has been declared as a Top Hybrid Mobile App Development Company of 2022 by TopDevelopers.co. This is 3rd year in a row when we have earned recognition for top app development companies.
Focus on building efficient, innovative, agile digital solutions and let the products do the talking. That's what Codewavers believe in. And it's quite a productive belief system, as time and again it has lead us to winning awards and recognition.
We are proud to announce that Codewave is yet again recognised as one of the top hybrid app developers by TopDevelopers.co.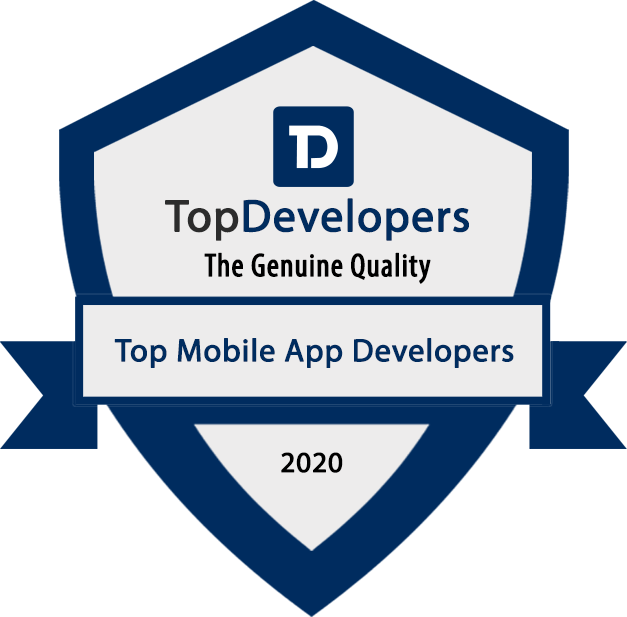 Who is TopDevelopers.co?
TopDevelopers is a respected IT rating agency that ranks various IT companies according to their service, client reviews, and industry specific matrices. The company has a robust process for identifying the efficient firms in each domain and they make the process of selecting a reliable IT solutions provider, a cakewalk.
How we develop innovative digital solutions ?
We adhere to agile methodologies of developing secure software solutions. Our expert designers, developers and project managers leverage their IT experience to build scalable mobile app solutions in the cloud. We enable businesses to launch their product and features faster to market by leveraging open source technologies and cloud infrastructure.
Read more about our Technical Insights, here.
Culture at Codewave
From 2020, Codewave family has decided to go completely remote. Codewave is built on the principles of inclusivity, diversity, transparency & equality. Two in every five Codewaver is a girl. We're consistently improving this number.
To nurture leaders at Codewave we organize leadership cafes every week. We strongly believe, the way forward is putting your customers first and building right solutions centered around solving end-user's pain points.
Read more about Our Story, here.
App Development Practices At Codewave
Everything at codewave starts with design-thinking. We use Google's Firebase and AWS for developing mobile apps in the cloud. Our expert designers & developers in React Native, Flutter, Swift, Java, C# and Kotlin spell their code magic to design develop and deploy apps in the most efficient way.
Building highly scalable, aesthetically appealing apps with rich UX isn't a simple task. Focus on app-security and scalability starts from the project inception and is prioritized until delivery and beyond if we maintain it post deployment.
We exploit best-suited CI/CD platforms and automation tools to minimize human intervention as much as possible.
More on our services, here.
Do visit our web and mobile app development casestudies section to further explore our development adventures.
We would like to conclude this post by thanking TopDevelopers for this recognition. For discussing anything related to tech, design and culture, reach-out to Codewave here or on our social media handles –
Frequently Asked Questions(FAQs)
1. How to spot the right mobile app development company for your app idea?

To find the best mobile app development company, research their portfolio, look for experience in your app's type, look for clear communication and a collaborative approach, check for understanding of your business and target audience, review project plans, timelines and budgets, and check for transparency in their process and willingness to share development tools. Benchmark by comparing portfolios, team expertise, customer reviews, pricing, and reputation. Check for certifications, awards, and good customer support.
2. What are the top technologies to develop android & iOS mobile apps?

For Android apps: Java, Kotlin, Android Studio, Android SDK, Android NDK.

For iOS apps: Swift, Objective-C, Xcode, iOS SDK.

Both: React Native, Xamarin, Ionic, Cordova, and Flutter.
3. What is cross-platform mobile app development?

Cross-platform mobile app development refers to the creation of mobile apps that can run on multiple operating systems such as iOS and Android. This is achieved by using technologies such as React Native, Xamarin, and Flutter, which allow developers to write code once and deploy it to multiple platforms. Cross-platform development can help reduce development time and costs, as well as increase the reach of the app to a wider audience. However, it is important to note that with Xamarin performance may not be as high as a native app and some features may not be fully supported on certain platforms.