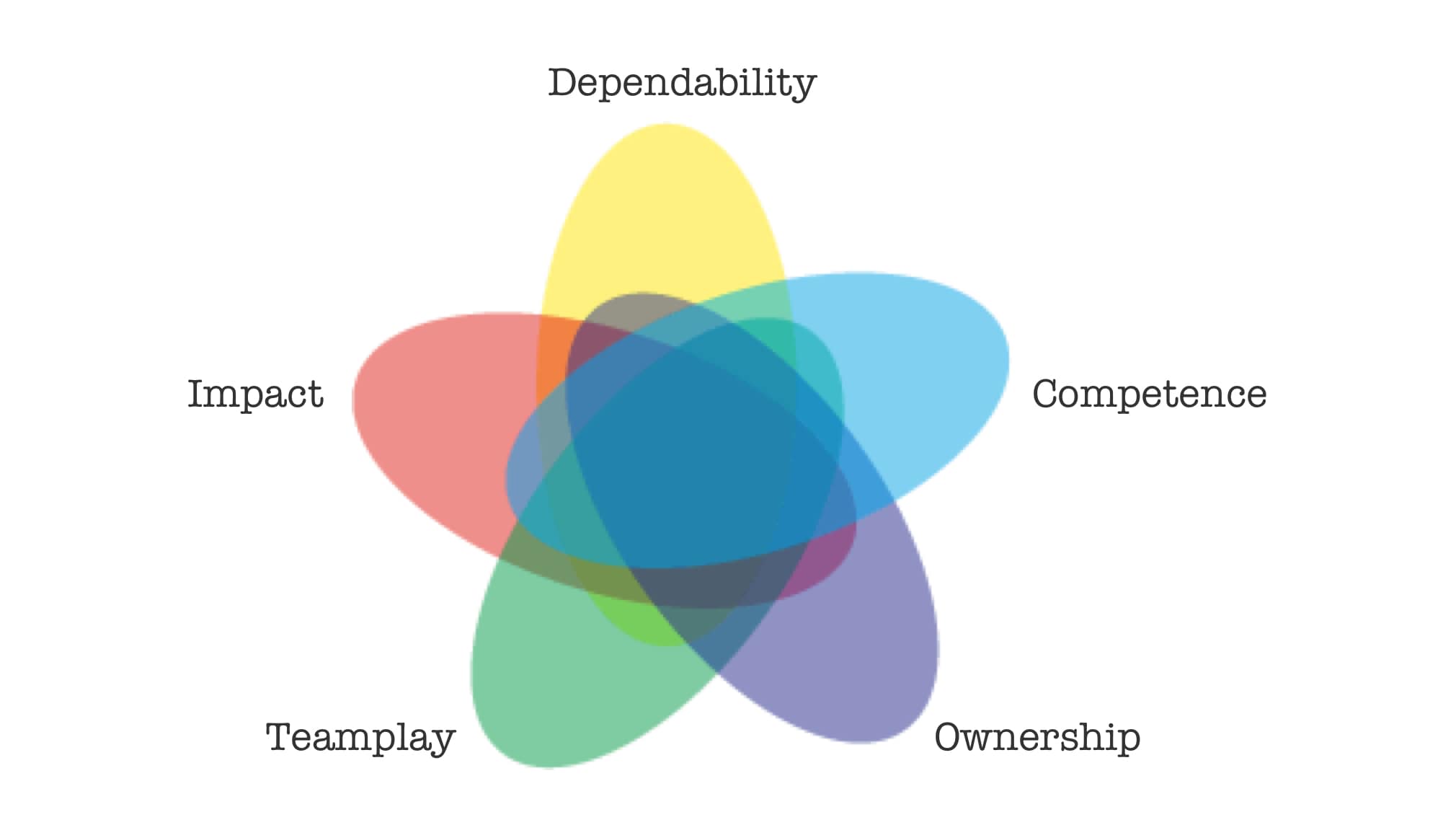 According to Codewave's framework for continuous growth (https://codewave.com/peerly), below are the traits of a high performing team member:
1) High dependability: Co-workers / leaders trust this person, count on this person during tough times, to respond to challenging business situations
2) High competence: This person demonstrates ability to quickly grasp challenges / problems, delivers solutions by swiftly accessing & applying one's knowledge & experience
3) High ownership: This person takes ownership of goals, demonstrates intent and personal accountability, to achieve shared goals with the team
4) Great teamplay: The team respects this person's constructive attitude and ability to listen, express, communicate and lead by positive influence
5) High impact: This person's actions (work) results in optimizing time / costs / man power, maximizing profit opportunity, while ensuring team success & customer success
Complete framework here:
http://bit.ly/2NuJyol
Frequently Asked Questions(FAQs)
1. What are the 5 characteristics of a high performer?

High dependability, high competence, high ownership, great teamplay, high impact.
2. What does high performance look like?

High performance can take many forms, depending on the context and goals of an organization or individual. In general, high performance is characterized by exceptional results and the ability to consistently meet or exceed expectations. This can manifest in various ways, such as increased productivity, revenue, and profitability; improved customer satisfaction; and a strong competitive advantage. Additionally, high performers tend to possess qualities such as a strong work ethic, focus, creativity, and the ability to self-manage, adapt and learn quickly.
3. How to know if you are a great team player?

A great team player is respected for their constructive attitude and ability to listen, express, communicate, and lead by positive influence. They take ownership of goals and demonstrate intent and personal accountability to achieve shared goals with the team. They optimize time, costs, and manpower, maximize profit opportunity and ensure team and customer success.